Skip to Content
CETA and the Canadian Ag-Sector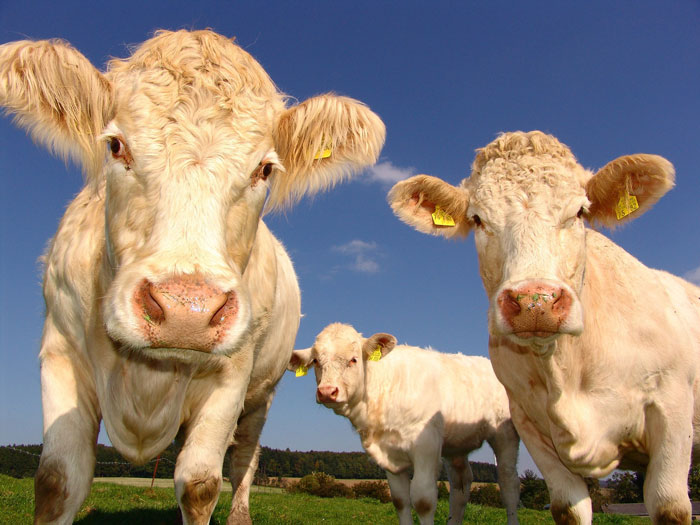 The European Parliament voted in favor of the Canada- European Union Comprehensive Economic and Trade Agreement (CETA) between the EU and Canada, concluding the ratification process of this deal at the EU level, on Feb. 15, in Strasbourg, France.
The EU released a statement praising the agreement and quoting EU President Jean-Claude Juncker, who said, "Today's vote by the European Parliament is an important milestone in the democratic process of ratification of the agreement reached with Canada and it also allows for its provisional entry into force. As a result, EU companies and citizens will start to reap the benefits that the agreement offers as soon as possible. This trade deal has been subject to in-depth parliamentary scrutiny which reflects the increased interest of citizens in trade policy. The intense exchanges on CETA throughout this process are testimony to the democratic nature of European decision-making. This progressive agreement is an opportunity to shape globalization together and influence the setting of global trade rules. The best example of this is the work that we are already doing with our Canadian friends to establish multilateral rules to deal with investment issues. I now call on all Member States to conduct an inclusive and thorough discussion at the national level with the relevant stakeholders in the context of the national ratification process of the agreement."
EU Trade Commissioner Cecilia Malmström said: "This vote is the start of a new era in EU-Canada relations — together we are sending a strong signal today. By building bridges rather than walls, we can face the challenges that confront our societies together. In these uncertain times, with rising protectionism around the world, CETA underlines our strong commitment to sustainable trade. Canada is a close ally of Europe. We share values and ideals, and a commitment to open markets and fair social policies. Canada is an important economic partner, with yearly trade between us worth nearly 100-billion euros. Once the Canadian parliament has ratified this agreement, the next step is to put it provisionally in place, which I hope can be done swiftly and effectively. Citizens and companies on both sides of the Atlantic should start reaping these benefits very soon."
The EU statement said, "CETA creates new opportunities for EU companies, and it will save EU businesses over -500-million a year currently paid in tariffs on goods that are exported to Canada. Almost 99 percent of these savings start from day one. It will give EU companies the best access they've ever had to Canadian public procurement contracts, including at provincial level (as well as federal and municipal)."
This quotation mentions two of many parts of the agreement Canadians are unsure of. EU companies will be exporting into Canada and these foreign firms will have access to government contracts, and not only that, human rights groups fear that foreign corporations will be able to sue governments at all levels if they oppose a project on human rights, environmental or community/municipal grounds. Many Canadians and Europeans are opposed to big multinational corporations sticking their fingers into domestic laws and regulations — essentially becoming outside the law.
However, the current form of investor-state dispute settlement (ISDS) has been replaced with an Investment Court System which is being described as "new and improved" and "not based on ad hoc tribunals." It is so far unclear whether or not that will be the case once the system is in place.
Issues have been further clarified in a Joint Interpretative Instrument that will have legal force and that clearly and unambiguously outlines what Canada and the European Union have agreed on in a number of CETA articles. The EU statement says, "CETA will create new opportunities for farmers and food producers, while fully protecting the sensitivities of the EU. The EU's openings on certain products are limited and calibrated and are balanced out by Canadian openings that satisfy important European exporting interests, such as cheese, wine and spirits, fruit and vegetables, processed products, and the protection of 143 high-quality European products…on the Canadian market."
However, not all Canadian producers believe their individual sectors will benefit, regardless of the EU's 500 million consumers.
"The EU has ratified most of CETA's text, but individual states must each ratify the Investor-State Dispute Settlement (ISDS) measures of CETA," said National Farmers Union president Jan Slomp in a media release. "Many national governments now face a rapidly growing democratic movement that opposes the economic and social disempowerment of their communities that CETA entails. We can only hope that as country-by-country European opposition grows, it will be a common-sense analysis and not the fear-based extreme right that prevails. We now depend on the politicians in EU member state Parliaments to realize that democracy and quality of life will be further endangered if they ratify CETA's ISDS measures."
Some agricultural sectors are expected to benefit substantially, some slightly, and some fear the agreement will harm either their exports or bring them more competition from European imports.
The Canadian Cattlemen's Association has a statement on its website which says, "The CETA provides new duty-free access for 64,950 tonnes of Canadian beef valued at nearly $600-million. Of this, 50,000 tonnes, consisting of 35,000 tonnes of fresh/chilled beef and 15,000 tonnes of frozen beef, are reserved for Canada. In addition, Canada will see the 20 percent duty on the existing 14,950 tonnes Hilton quota shared with the U.S. reduced immediately to zero. Canada will also continue to have access to the existing shared duty-free quota for high-quality grain-fed beef. The removal of longstanding barriers in this agreement, such as high tariffs, finally enables Canadian beef producers to benefit from the high value that the European beef market represents. The CCA will continue to work with the Government of Canada to resolve the few remaining technical barriers with the EU."
The EU has stated that CETA will not change the way the EU regulates food safety, including genetically modified products or the ban on hormone-treated beef.
Regarding pork, The Chair of Manitoba Pork, George Matheson, was quoted in November as saying the signing of the Canada-European Union Comprehensive Economic and Trade Agreement offers an opportunity for Canada's pork producers to expand access to a market of over 500 million people. The agreement provides for tariff-free access for about 80,000 tonnes of pork per year, phased in over five years.
Provincial grain growers organizations, including Grain Farmers of Ontario, have issued statements saying they welcome and support CETA, which is expected to increase direct export grain and oilseed sales to Europe.
The agricultural sector which has been most opposed to CETA, because it stands to lose the most, is the dairy sector. Dairy Farmers of Canada had a hopeful statement on their website anyway, stating, "DFC acknowledges the government on the conclusion of this deal and recognizes the hard work of the Government of Canada. Now that the CETA deal has been signed, and awaits ratification for implementation, DFC is eager to see how the government is going to fulfill its promise of a mitigation and compensation package to Canada's dairy farmers. Now that CETA has been signed, Canadian dairy farmers and cheesemakers await the announcement of the promised compensation,' said Wally Smith, President of DFC. We are pleased that, since 2013, we have been able to get the Government of Canada to understand that lost market opportunities warrant mitigation and compensation.' The market access granted in CETA will cost Canadian dairy farmers as much as $116-million in lost milk sales going into the making of high-quality, award-winning Canadian cheeses each year, as imported cheeses from Europe take more shelf space. Canadian dairy farmers have never opposed Canada signing more trade deals, as long as there are no negative impacts on dairy farmers as a result of these agreements. Dairy farmers stand with many small and medium cheesemakers across Canada in wanting to continue to grow the market for high-quality Canadian dairy products."
It should also be noted that the Liberal government bent to pressure and pledged transition assistance to dairy farmers and milk processors to help them adjust to foreign competition, as CETA is expected to double the current level of European imports. Last fall a $250-million program was announced to help farmers update equipment, including robot milkers, automated feeding systems, or software. Another $100-million fund would be available for processors to modernize operations or diversify product lines. It may also be that Canadian cheese producers will gain from CETA, as dairy products produced in Canada will no longer face tariff barriers to the European market.
Poultry producers have concerns about new imports being allowed tariff-free, but neither Chicken Farmers of Ontario or Chicken Farmers of Canada had released a statement by press time.