Skip to Content
Carbon Pricing: Canada's Legacy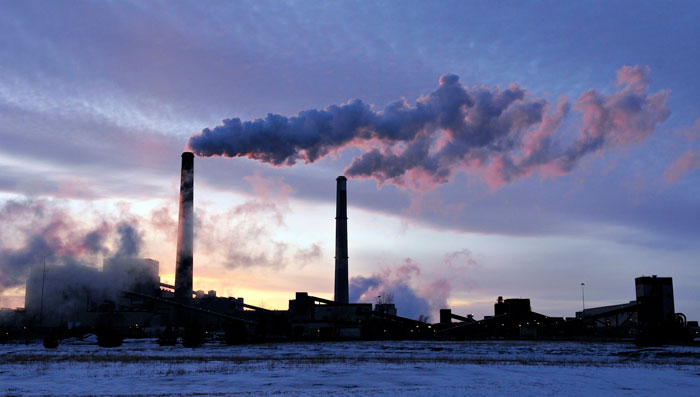 With his October 3rd, 2016 announcement that the federal government will impose a pan-Canadian floor price on carbon pollution, Prime Minister Justin Trudeau has set the ball rolling on climate change, not one year after he was sworn in as the 23rd Prime Minister of Canada. It is a decision, as he put it, based on the inability to reach a consensus at the negotiation table with the provinces, and a belief that we "need to leave a better world for our children".
But what is carbon pricing and how does it differ from the cap-and-trade regime? The primary goal and reason for putting a price on carbon is to give an incentive for provinces and companies to lower their emissions in order to save money. This price can take various forms, such as a tax or levy, such as the federal government's announcement to implement a minimum 10$ a tonne for 2018, which will go up to $50 by the year 2022.
However, not everyone is pleased with this announcement. Some provinces are refusing to cooperate with the government since there is a belief that the government is overstepping its boundaries. The federal government has essentially provided the provinces with two options; they can either implement their own price on carbon which either meets or exceeds the federal amount, or they can set up a cap and trade system, which is currently being done in Ontario and Quebec. A cap and trade system essentially sets an economy-wide limit on emissions and also sets up a carbon market, where companies are allotted permits for emissions that they can sell, and the costs are then passed on to the customers. Some people prefer cap-and-trade systems since there could be more certain about the amount of emissions reductions that will result. However, there may be more uncertainty as to the price of emissions, since this is dependant on the emissions trading market.
One thing is for certain, and that is Prime Minister Trudeau's willingness to receive harsh criticism from some provinces and industries in order to act proactively to curb climate change. As he stated in his announcement: "We cannot undo the last 10 years of inaction. What we can do is make a real and honest effort – today and every day – to protect the health of our environment, and with it, the health of all Canadians". As such, the immediate purpose of carbon pricing is thus to reduce emissions to a sufficient degree in order to meet the targets set out in the Paris climate agreement, which we have yet to ratify, with the long term purpose of helping curb climate change in order to ensure a safe environment for future generations.