Skip to Content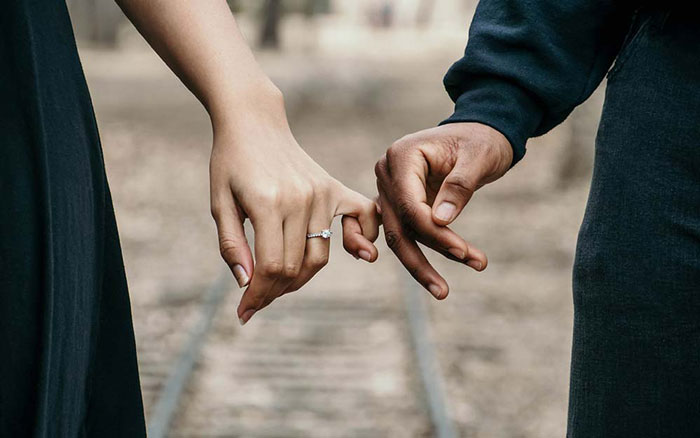 What is the last thing usually on the minds of happy, loving partners when they decide to marry or live together?
Splitting up.
That is, unless one or both of them have gone down that road before, and been through a nasty separation.
The latest Statistics Canada data tells us that 4 in 10 marriages in Canada end in divorce. While most folks might find this hard to believe, and hope it won't happen to them, they do not know what the future holds. It is a hard place to go, as a couple, but turning their minds to doing a "pre-nup" – the common term used to reference a pre-nuptial agreement – can avoid huge heartache and expense in the future.
So, what to do, and how to do it?
Firstly, there are two basic types of pre-nuptial agreements used in our laws: for a couple getting married, it is a marriage contract, and for a couple planning to live together in a common-law relationship, it is a Cohabitation Agreement. A Cohabitation Agreement can be made "in contemplation of marriage", and automatically becomes a marriage contract, on the happy wedding day. Both such agreements are recognized in the Ontario Family Law Act as valid, enforceable domestic contracts, and both can be used by either heterosexual or same-sex couples.
The purpose and goal in finalizing such an agreement are to pre-determine the manner in which a couple will deal with their property and finances if or when they separate, to the extent permitted by law, and to avoid conflict between themselves. It is especially important, and strongly advisable, for anyone already owning property before marriage or Cohabitation to do an agreement.
Secondly, let's look at how to do it; there is simply no better way than using a Mediator for this important process. Mediation provides a place in which both persons discuss, and decide together, with the guidance of a skilled Mediator, the content and outcome that they wish to achieve in their own agreement. Not only is there a financial advantage, as both persons will divide the Mediator's cost between them, but there is also the huge benefit of both feeling more comfortable, engaged, and relaxed in a setting that does not elicit any sense of adversity, or conflict, which they strongly want to avoid at this time in their lives, for obvious reasons. In fact, this is the main reason why the majority of people do not bother with doing an agreement, because they do not want to cause a rift or upset their partner or fiancé, by even raising the subject. Such potential concerns can be removed through Mediation and will result in a level of high satisfaction to everyone, not only in the result but in the manner in which it was achieved together.
That joint achievement can bring other lasting benefits to both persons, as they will have exchanged full financial information, learned more about each other's views and concerns through a process that encourages and facilitates such an exchange. Very importantly, they will both have also learned from the Mediator about the law, in a neutral, non-confrontational forum, and how it can determine certain outcomes that neither of them would want, or wish upon the other, and which they can replace with their own interests and desires, in their agreement, that would prevail. This will give both of them a sense of being better informed not only in the Mediation process, but also in their lives together in the years ahead, and will remove the worry about not knowing what would happen to their property and finances if their marriage or partnership ended in the future.
Nigel Macleod and Graeme Fraser
Nigel Macleod,
LL.B, AccFM (OAFM)
Adv. Pract. (ACR) (APFM)
Lawyer/ Mediator
AGB Lawyers
Professional Corporation